Aktivitet: BEEtour of Oslo with a guided visit of Royal Manor Gartneriet
Type: Generelle aktiviteter
Dato: 24. mai
Tidspunkt: 09:00 til 11:30
Sted: The Hub
Meld deg på arrangementet her
We take a bus tour around in Oslo where we visit bee-friendly locations where biodiversity is in focus. We arrive at Gartneriet Bygdø Kongsgård, an urban horticulture centre, where there will be a guided tour in the gardens and buildings. The café is open with lunch of local produce. The museums at Bygdøy is located near by.
During the bus tour our guides will tell about different BEE projects run by ByBi. We will show urban farming projects at Gartneriet and you can have a walk around in the gardens. You will learn about how working with these projects have inspired and included people in the city to ensure sustainable livelihoods for pollinators and to produce and eat organic.
When we arrive at Gartneriet you will hear about the historical background of Gartneriet.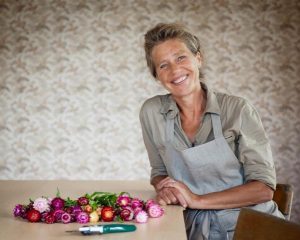 You get to see how active sustainable horticulture can be a resource for the city's population – inviting them to various activities and obtaining ownership. The horticulture is rehabilitated with a great focus on reuse and circulation. There are obtained building materials from Oslo, textiles and furniture are reused, organic waste recycled on site and used as fertilizer in the vegetable garden or food for the hens. ByBi have their main beefarm at Gartneriet. The bees in the garden pollinates the cultivated and wild plants.
BEES & Royal Manor urban farming is a great way to see Oslo and learn about projects to conserve biodiversity.
ByBi is a (Oslo-based) local beekeeping association that works to conserve biodiversity and ensure sustainable livelihoods by influencing land-use (and rooftop) practices, business practices and consumer behavior
Bygdø Royal Manor is the biggest organic farm in Oslo. The horticulture at Gartneriet is connected to the farm and Oslo city with a comprehensive operating concept where the circuits between the soil, plants, animals and people become clear and strong. Gartneriet is organizing this through cources, seminars, exhibitions and cafè offers that reflect the products from Bygdø Kongsgård. The horticulture cooperates closely with different agencies, organizations, teams and associations.